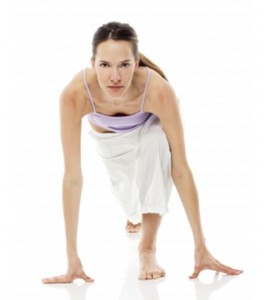 Continuing our discussion of what you need to accomplish in Section 1 of your novel:
Here's what you achieve with your "Okay, I'm in" Scene (also known as Plot Point One, or, the Scene in which the Hero squares off against the Antagonist).
The "Okay, I'm in" Scene accomplishes the following for your Story:
Changes the Hero's life in an interesting/compelling way that demands reader attention.
Hero decisively takes first significant action to confront the Antagonist. (Examples: In Star Wars, Luke find his family killed; he joins the rebels. In Bridget Jones's Diary, Bridget has a terrible day and decides to turn her life around – to stop smoking and drinking, to find Mr. Right, and to start a diary that will, hopefully, record her success.
Escalates the Conflict in a way that turns the story in new and unexpected direction and raises the stakes for the hero.
So by the end of the "Okay, I'm in" Scene, the Hero is poised to take off. He isn't about to sit on the sidelines any longer. He has to make a choice. He makes that choice. He's going to take action.
The outcome, of course, is uncertain. The odds are not in his favor, by any means. If you have successfully constructed the "Okay, I'm in" Scene and the other key components of Section 1 of your novel, your readers will be compelled to keep on reading in order to find out what happens to the Hero in the next major segment of your Story: Section 2.
Happy Writing!