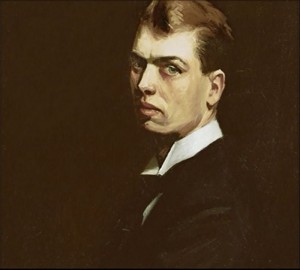 Edward Hopper (1882-1967), one of my favorite painters, struggled mightily to find an audience. He was 29 before he sold his first painting (in 1911) for $250. It would be ten years before he sold his next painting – this time for $100, much less than his first exhilirating sale.
In 1924, at the age of 42, Hopper visited an art dealer who represented a fellow artist. He hoped the dealer would represent his work as well. The dealer turned him down. But, in a one-man show held the same year, Hopper sold all his works.
In 1927, the artist sold a painting for $1,500 (an immense sum at that time and the highest price any painting of his had ever fetched).
By 1931, when he was 49, major museums across the U.S. were paying sums in the thousands for his work, and Hopper achieved financial security. Hopper lived another 35 years – doing the work he loved.
In 2006, one of his paintings, Hotel Window (1925), sold for $26.89 million.
What is the takeaway for artists (both painters and writers)? Simply this: one dealer/critic/client is simply one dealer/critic/client. His/her opinion is simply that. If you are good at what you do, you will find an audience. But to find that audience, you must persist.
Happy writing (and painting)!
Watch Jessica Hatchigan's video tutorial – "How Bestselling Authors Create Pageturner Novels: Plot & Structure " instantly on your PC, Mac, compatible TV or device via Amazon.com's instant video